Fyrcore Fitness
Personal Training for Functional Mobility and Strength
Unlock Mobility. Unlock Your Life.
FyrCore Fitness is Colorado's solution to muscle imbalance and immobility. Factors like age, injury, inactivity, and overexertion can shut down some muscles while kicking others into overdrive. The result is difficulty moving while doing the outdoor activities we Coloradans love.
FyrCore Fitness is more than personal training. We zero in on peoples' root cause of muscle tension and immobility through multi-point testing. When problem areas are identified, we determine the best approach to restore balance.
You won't find fitness programs like ours at your local gym. Through our highly customized programs, our clients regain and build functional movement and strength. The result is a hands-on and sustainable regimen designed to unlock new levels of fitness.
You don't have to accept muscle tension and immobility as your daily reality. Full spectrum movement and strength are possible at any age. See what just one session can do for you.
Colorado's Xbody & Mat® Certified Personal Trainer
FyrCore Fitness is owned by Nate Fryer, certified personal trainer and Muscle Activation Techniques® (MAT®) specialist. Nate works with clients of all ages and body types with one common goal: to unlock mobility.
Nate Fryer has been in the fitness industry since 1998 in a variety of roles – athlete, speaker, educator, writer, trainer and inventor. Nate received his BS degree from Iowa State University in exercise science with focuses on medicine and physical therapy. Nate has spent time in numerous hospitals, sports clinics, and rehab facilities, working with leaders in medicine and physical therapy.
Nate's passion for movement, performance, and function is reflected throughout his life. In his spare time, he enjoys mountain biking, motorcycles, rock climbing, backpacking, snowboarding, and exploring the Rocky Mountains with his wife and two children.
Nate Fryer is a Certified Trainer, Rehab Specialist, MAT Specialist, ViPR Master Trainer, XBody Trainer, and First Degree Black Belt in Tae Kwon Do.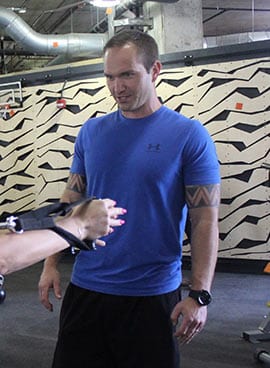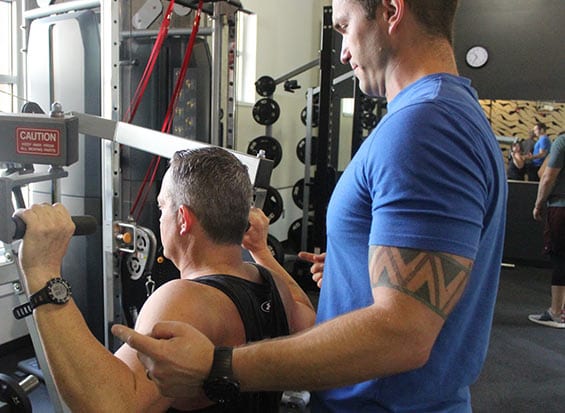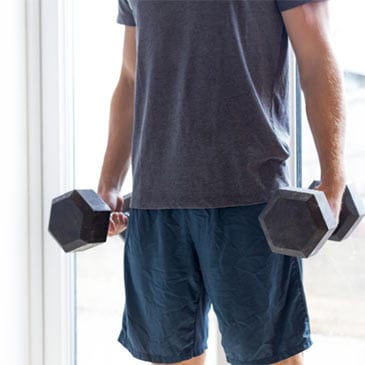 Our personal training is designed to promote muscle balance, build functional movement, and eliminate pain through highly customized exercise sets.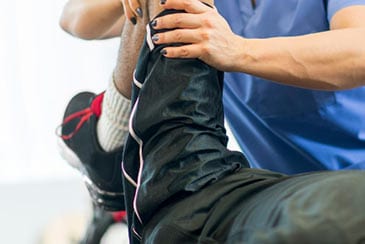 Muscle Activation Techniques® is a hands-on approach to correcting muscle imbalances, helping you reactivate muscles and solve the root cause of pain.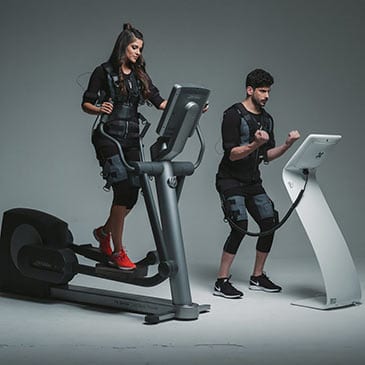 XBody provides full body electric muscle stimulation (EMS) training, stimulating all the major muscle groups at the same time for an ultra efficient workout.